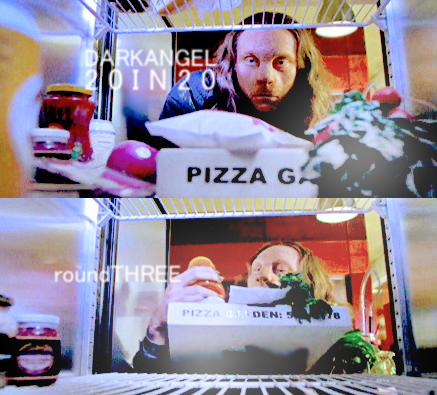 (the following rules have been ganked and twisted accordingly to my satisfaction from
whedon20in20)

RULES.

. You must be signed up and have your name listed here to participate. You have until the day before the challenge ends to sign up and complete your table if you've been on the fence.

. Challenges will be run from the 1st of the month until the 20th at midnight MST.

. ICONS MUST BE PUBLIC UNTIL VOTING IS CLOSED. You may post here at the comm or to your personal journal, but the post should remain unlocked until the duration of the challenge.

. Icons must be new and made specifically for this challenge.

. Icons must fit LJ standards (no larger than 100x100 and 40kb). Animation is NOT allowed.

. Please post with three teaser icons.

. Please try and comment on each other's posts and spread the love.

Your first 10 icons will illustrate the following themes:

THEMES.

1. Stoner Logic - The icon needs to display Sketchy in one form or another. Text icons are acceptable.

2. Grey Area - The icon needs to be black and white.

3. Fenos'tol...bitch - Icon featuring the Conclave.

4. You're the Whack - A dead character, i.e. Ben, Tinga, Bruno

5. Hot Boyz - Two or more male characters represented in the icon.

6. Some Assembly Required - Use a min. of two images/screencaps in the icon.

7. Boo - Your icon must be featured from this episode. Here's a link to download episode screencaps.

8. Madame X - Icon must feature Elizabeth Renfro.

9. Hope is for Losers - interput how you will.

10. The High Place - Action must center around the top of the icon.

CATEGORY.

"Ordinaries"
The icons of this category should center around the characters of the show who are not genetically enhanced.

ARTIST'S CHOICE.



SIGN UPS ARE REMAINING OPEN ALL MONTH. GO SIGN UP.

Any questions? Feel free to ask.
Need an example? I can find one for you.
The main rule is to have fun and support each other!